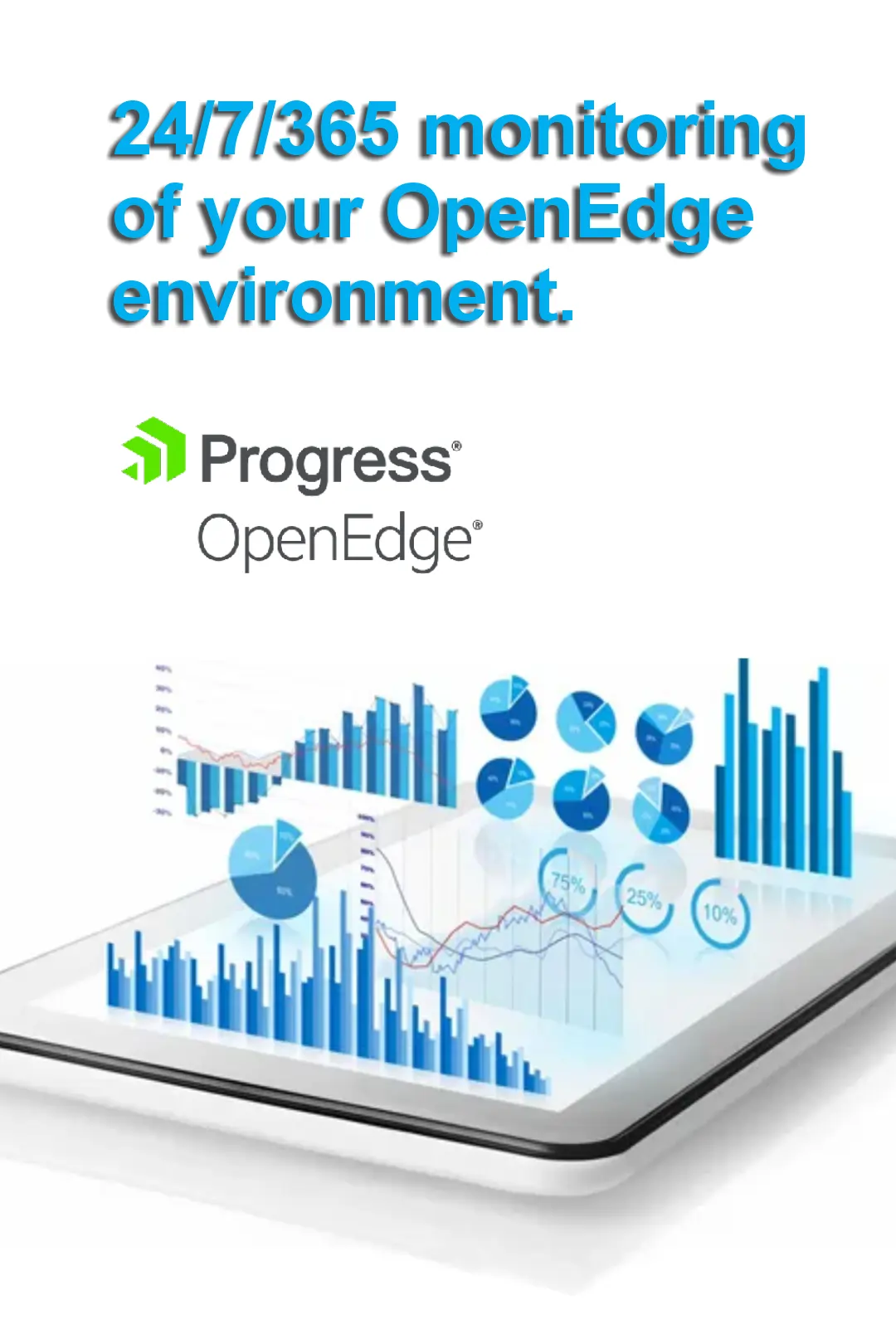 24/7/365 Database monitoring &
emergency support

Day-to-day maintenance such as schema changes, performance tuning and database refreshes

Upgrades, conversions and
database reorganizations
Managed DBA Services
We work as an extension to your team to provide you with in-house OpenEdge expertise and help you meet the availability requirements dictated by the business.
We provide mentoring and support to your IT staff to help ensure your business runs smoothly with your OpenEdge application. Our senior DBAs are available around the clock to respond to downtime events.
We monitor your OpenEdge environment 24/7/365 and quickly respond to emergencies.
Comprehensive Managed Database Administration Service
Let us manage all your day-to-day database management so you can focus on your business.

Services available:
Database architecture planning

Application software support

Disaster recovery and high
availability strategies